Feel the Faith – A New Course!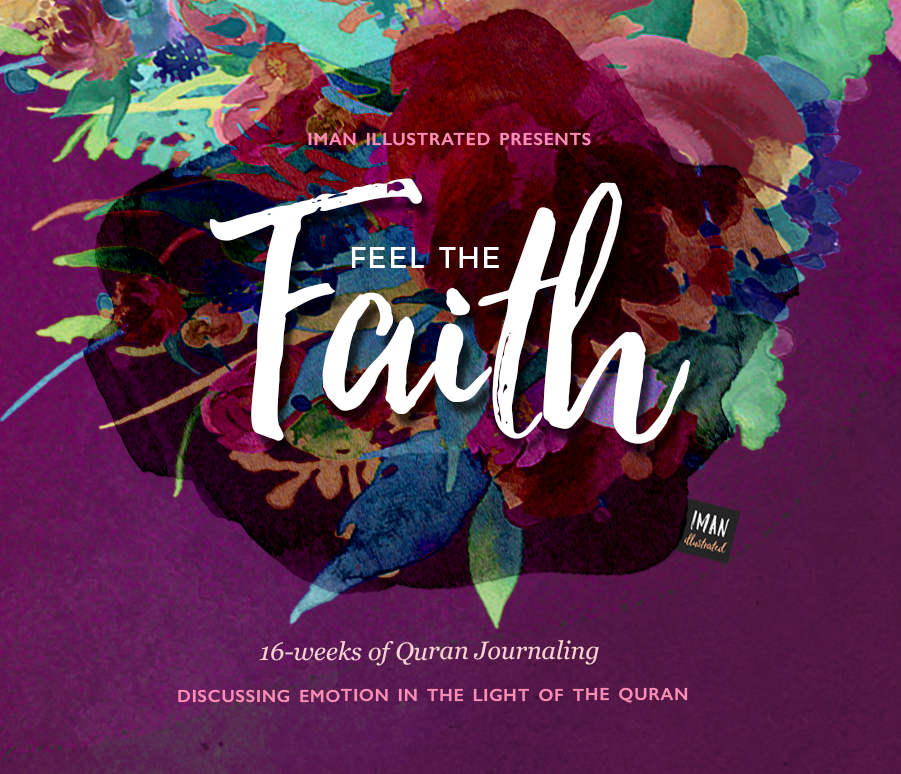 ---
A 16-week course exploring emotions in the Quran through reflection and a thematic study of Tafsir expressed by creative journaling and group discussion.
Live discussions will meet weekly online on Thursday nights from 8:30pm to 10pm (GMT) London time. This is a lightweight course to help us develop the habit of Quranic reflection and approach it from a personally relevant angle.
---
You'll get a weekly PDF outlining the discussion theme and related ayat for study and reflection, and we will share our Quran journaling, thoughts and insights during the live discussion on Thursday nights.
The course is divided into 4 sections, each section being 4 weeks long, inshallah. The section start and end dates are as follows:
Section 1       Feb 22nd to March 15th             £20
Section 2       March 22nd to April 12th         £20
Section 3       April 19th to May 10th               £20
Section 4*     May 17th to June 7th                  £20 
The fee for each section is £20, but for a limited time you can enroll in this full 16-week course for just £65, so you'll save a full £15! Offer ends Feb 21st, 2018.
* Section 4 will be taught during Ramadan inshallah. Registration for the following sessions individually will be available closer to the start date of those sessions.
---